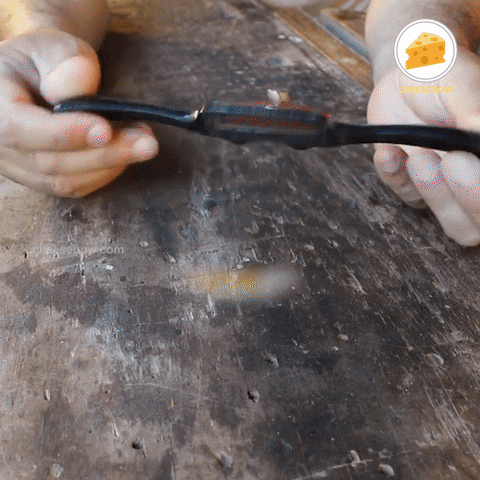 This Adjustable Wood Spokeshave is a handful spokeshave tool custom made for woodworking such as planing, rounding, curved, chamfering shave. Adjustable Wood Spokeshave is made of superior iron and steel, durable in use.
✅

Double screw adjustment structure to adjust the thickness of planing.

✅

Planer edge grinding, high hardness, planing sharp smooth.

✅

Locking firmly and planing smooth.

✅

Perfect for woodworking enthusiasts, elementary and middle school woodworking practice class.

✅The handle is comfortable to grip, and easy to operate.

✅Multiple use: planing round, curved planing, planing chamfering, push, pull.
Specifications:

Material: iron + steel(blade)
Color: black + red
Size: 9 "/ 21.3cm
Blade width: 44mm/1.73inch
Weight:238g

Package Included:
1 x Adjustable Wood Spokeshave