BEST CALMING & RELAXING CHOICE
Introducing the Ultra Cooling Eyes Patch which c
an Improve Ocular Microcirculation, Eliminate Eye Fatigue. Other than that, it
 can also 
Remove Eye Bags and Black Eyes, Improve the Brightness and Elasticity of the Skin around the eyes.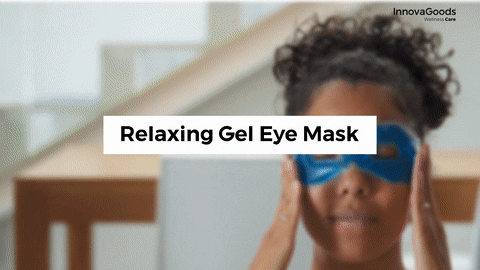 EASY TO USE & REUSABLE
Ultra Cooling Eyes Patch relieves irritated eyes without messy lubricants or side effect laden decongestants. Ultra Cooling Eyes Patch is ultra-durable and hand washable so you can enjoy its magical benefits for years to come.
FEATURE:
TREATMENT Effect - Ultra Cooling Eyes Patch can Alleviate swirl and dazzle, forgettery, and anorexia induced by excessive brain labours , lighten migraine, neurasthenia and insomnia of brain fatigue . 
Easy to Use- Put the eye mask into refrigerator to be refrigerated for an hour before taking out for use. After that, wearing 5-10 minutes, or delay time according to personal needs.
Widely Used- Ultra Cooling Eyes Patch can be used while eyes without relax for a long time, driving in the spirit of tight, Computer, TV and mobile phone radiation and wearing cosmetic lenses, make up for a long time       
SPECIFICATION:
Material: Gel
Size: 19.5cm*5cm
Cold: Refrigerate for 30-60 minutes, or freeze 15 minutes
PACKAGE:

1*Gel Eye Masks